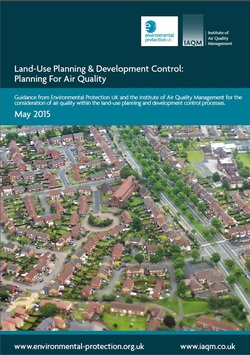 Environmental Protection UK (EPUK) and the Institute of Air Quality Management (IAQM) released new
guidance
in May 2015 relating to the consideration of air quality within the land-use planning and development control process.
The main focus of the guidance is to determine the level of impact (negligible, slight, moderate or substantial) associated with a proposed development. The method for assigning these impact descriptors are different to those contained within previous guidance. Firstly, the magnitude of incremental change as a proportion of the relevant Air Quality Assessment Level (AQAL) is determined. This percentage change is then examined in the context of the new total concentration and its relationship with the AQAL.
The new guidance is likely to result in smaller developments having a greater level of impact whereas previously they would have been categorised as negligible. However, determination of whether the overall impact of a development is considered significant is open to professional judgement.